UPLIFT YOUR SOCIAL MEDIA MARKETING GAME
Increase your brand awareness through social media marketing
Social media marketing is booming, with increasing number of platforms and usage of digital media, the marketing is also increasing day by day. We can help your brand to stand-out from the rest by using social media marketing platforms like Facebook, Twitter, Instagram, Linkedin, Snapchat, Youtube etc.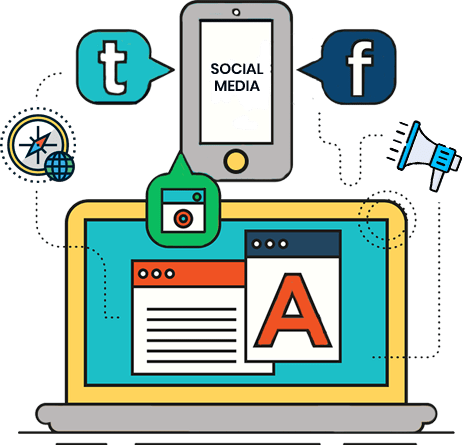 SOCIAL MEDIA CAN UPLIFT YOUR BUSINESS
We will help you in making a professional strategy
Social media is the best way to bring the brand infront of your customers with a small budget. With the help of social media marketing your awareness and retention increases.
WE CAN UPLIFT YOU MULTIPLE SOCIAL MEDIA NETWORKS
Increase your brand presence by leveraging
the power of social media